Welcome to
St. Paul's Academy
We are a school that prides itself not only in fostering academic excellence but also in making our learners spend at school, satisfying, fulfilling and joyous moments. These formative years should be remembered by our children throughout their lives.
As a school, we firmly believe that education should be for life, not just for a living. Education should serve not only to develop one's intelligence and skills but also help broaden one's outlook and make a person useful and the world at large.
An invigorating value based learning experience awaits our students at St Paul's Academy. The students will learn about the culture, custom, and religion of other people in order to appreciate the universal oneness; appreciate the human values that are essential to the development of character and consistently put them into practice; develop self-discipline and self-confidence necessary to promote the fulfilment of their potential; develop a healthy attitude towards their environment; develop the skills needed for personal, family, community, national and world harmony.
I hope to have the opportunity to welcome you and your child to St Paul's Academy in future.
Mr. George David
Founder Director
To help our children excel by understanding them, guiding them on the right path & strengthening their self belief.
Achieving our vision
We help our children soar in the real world by defining & implementing a set of clearly defined objectives for ourselves, which are:
• Make learning more interesting
• Always be passionate about education
• Show the children the right path through experiences
• Make learning a two-way process
• Make subjects more interesting to learn
• Make a difference by channelizing children's energy in the right direction
• Inculcate the value system in our children
• Help the children understand themselves
• Help the children cope with failures as well as successes
• Teach by being role models ourselves
• Inculcate responsibility in our children through direct action
• Provide each of our children with equal opportunity and attention
Ensure all our children are healthy and active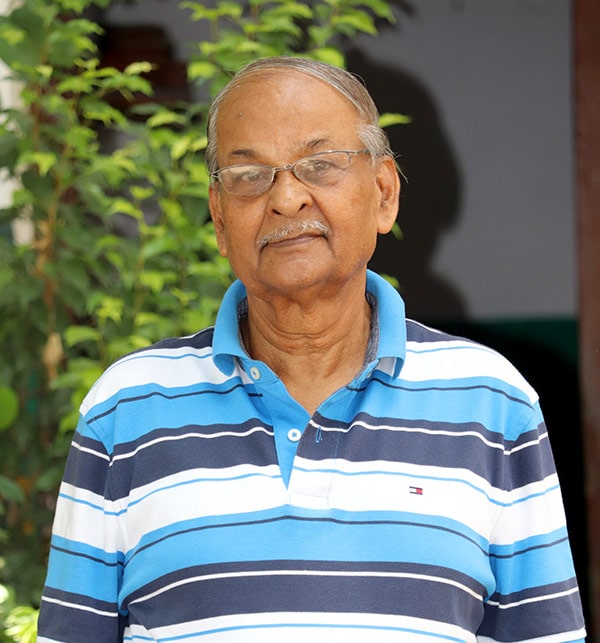 Make Your Children's Life Special by Enrolling them in Our
St. Paul's Academy
Frequently
Asked Questions
At the age of joining of Nursery, the kid should be at least 4 years old.
We are a CBSE school and follow the Continuous Comprehensive Evaluation (CCE) pattern for the overall assessment of the child.
We ensure that sports and co-curricular activities are introduced based on the age-group of the children.
Yes we are a co-educational school.
The Academic Year is based on the CBSE guidelines and is w.e.f. from April to March. The school year consists of two semesters: Semester I : April to September Semester 2 : October to March.
All the campuses are under CCTV surveillance.
Gaighat, Near Gauri Shankar Mandir, Gulzarbagh, Patna-800007